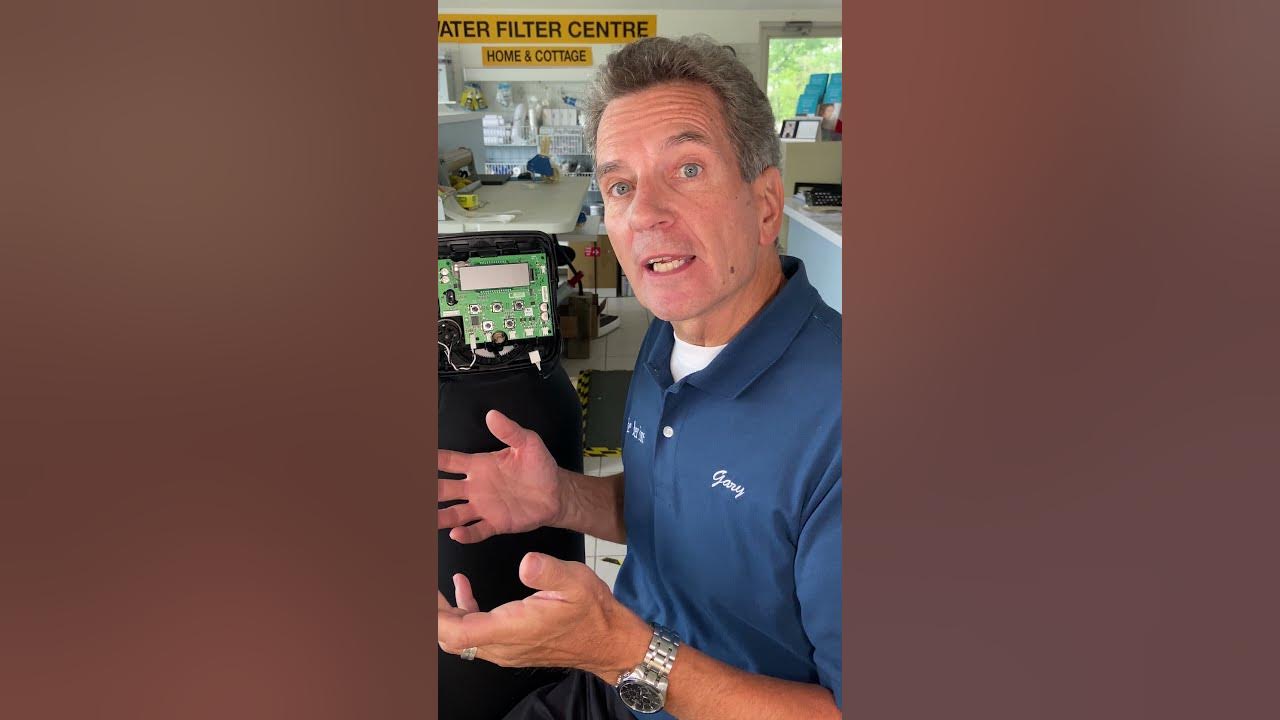 You'll need to reset your water softener if you're getting an error code or want to erase all of the diagnostics info. It's super easy, check this out! To reset from an error code press and hold NEXT and REGEN buttons for 3 seconds. Or you can unplug power source jack from the printed circuit board (black wire) and plug back in. This resets the electronics and establishes the service piston position. The display should flash all wording, then flash the software version (e.g. 181) and then reset the valve to the service position. When desired (e.g. when the valve is installed in a new location) certain diagnostics information on the valve can be reset to zero. Table 14 identifies which information can be reset. To reset to zero, press NEXT and ∇ buttons simultaneously for 3 seconds and release. Press ∆ and ∇ simultaneously for 3 seconds to reset diagnostic values to zero. Check out our Clack Water Filtration Solutions Here
https://waterestore.ca/search?type=pr...
Subscribe for more water filtration videos, and I'll see you there! Want to learn even more about Clack Water Filtration Valves? Check out my Playlist here
 • Clack WS1 Water S...  
LOVE GARY THE WATER GUY AND WANT TO LEARN MORE ABOUT WATER FILTRATION FOR YOUR FAMILY? HERE ARE SOME NEXT STEPS! 1) SUBSCRIBE
https://www.youtube.com/user/WaterSto...
2) LET'S CONNECT!
https://www.facebook.com/WaterEstore/
https://twitter.com/WaterEstore
https://www.linkedin.com/company/the-...
https://www.instagram.com/Water_Estore/
https://www.instagram.com/WaterStoreM...
3) CONTACT! info@WaterEstore.com or info@WaterStoreMidland.com 4) SHOP! Midland
https://www.WaterStoreMidland.com
Canada
https://www.WaterEstore.ca
USA
https://waterestore.com/
Please share this video
 • HOW Do You RESET ...