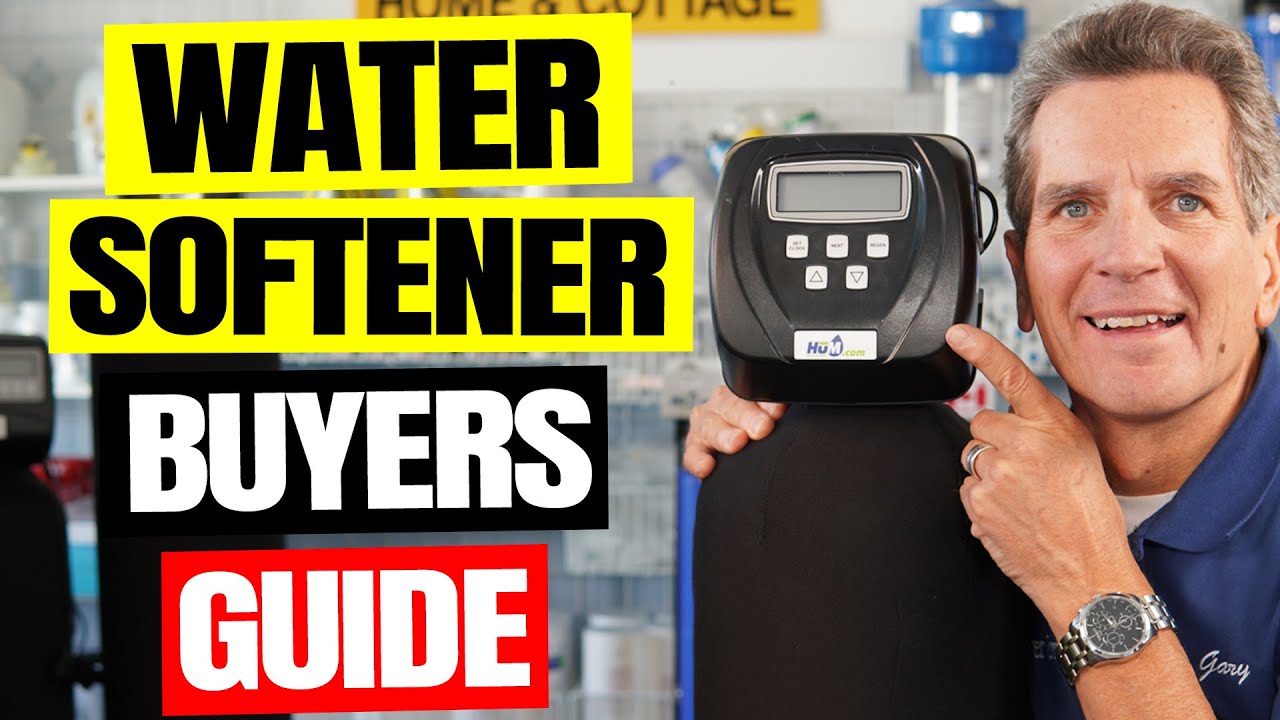 Struggling to figure out which water softener is right for your family? We've got you covered! In this blog post, Ana from our Customer Service team and Gary the Water Guy will walk you through everything you need to look out for when investing in a water softener system for your family. 
We'll explain what size of softener fits best with different households, how it can help conquer 'crappy water' for your family, and the pitfalls that should be avoided - so get ready to find the perfect solution today!
WHERE TO BEGIN
The first step to choosing the best water treatment system for your family is to know what exactly concerns you about your water and also to have a clear understanding of your water chemistry. 
Is your water hard, does it have iron, what is the TDS and pH of your water?  Don't know? You can have your water tested at a lab or mail us a water sample and we can test it for you for free! 
WHAT DOES A WATER SOFTENER DO?
It

makes your home easier to keep clean — 

no more scale build-up in your shower and on faucets, as well as in your pipes!
It's easier on your family's skin, hair and laundry.
It makes all water-using appliances in your home last longer and operate more efficiently which will save your family money.
It helps reduce your soap and shampoo use by ½ - saving your family money!
It's easy and has low-cost maintenance.

 

It can even remove small amounts of iron!
TYPES OF WATER SOFTENERS
When looking for a water softener, there are three types to consider: standard efficiency models that work as expected; salt-free and electromagnetic systems which unfortunately don't do the job; and non-hydro options which may be cost-prohibitive due to their high price tag yet minimal savings on hydro bills (only $2/year savings).
FAQs
Q: How does a Water Softener work? 

A: If you're not sure how a Water Softener actually works, I've got a great video here that explains it all!


Q: Are Water Softeners high maintenance?
A: No, not at all! Because they self-clean, one of the best things about a water softener is how easy it is to maintain. 
Q: Can I install one myself? 
A: Sure thing! Many people install water softeners in their home by following Gary's helpful DIY installation videos here! However, if you're not comfortable doing so yourself or don't have the time to do so, you can certainly have a plumber install the water softener for you. 
CONSIDERATIONS
Here are our recommendations on what shoppers should look for and what shoppers should definitely avoid!
Look for one that is made in North America so you get a high-quality system that is made to last. 
Choose non-proprietary so you can easily find parts if needed.
Check for a Metered Valve — This means it only regenerates when necessary.
Ensure you choose the correct size – Do not oversize!
Avoid Big Box Store Water Softeners – They don't often last as long (only 3-5 years vs 10-20 years), it's difficult to find parts, and there's generally no support. 


Now that you know a little more about water softeners, we hope you feel relaxed and confident in making a decision for your family. We want the process to be as easy as possible for you, so if you have any questions or need help finding the right product, reach out to us at info@waterestore.com – we'd be happy to assist you!