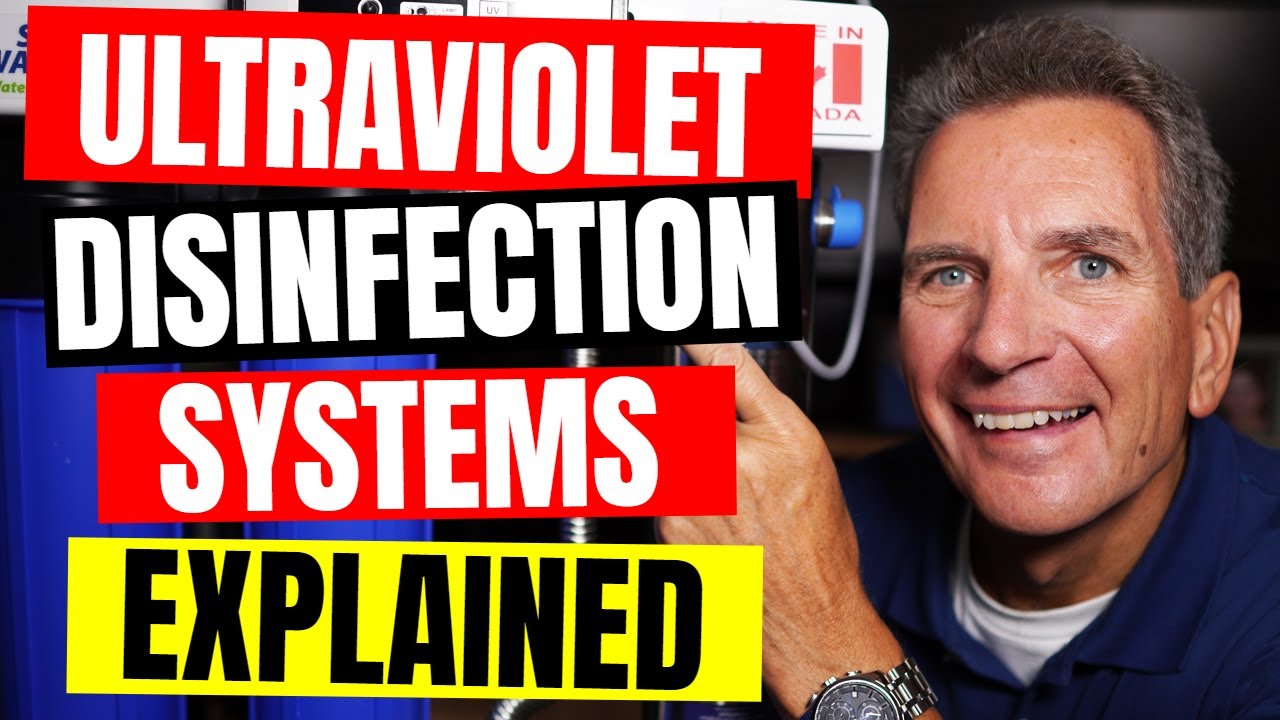 So, what's a UV System? You've heard the term UV before and know that it's some kind of water purification system often used by people on well or lake water but what do the "U" and the "V" stand for? How does UV work? How big is a UV system? What does it look like? Where does it install in your home, cottage or cabin and can you install it yourself? Do you really need one for your family? This video is for you if you're looking to learn what a UV system is and how one can benefit your family!! If you're on a chlorinated municipal water system you typically don't need a UV system because the municipality will make sure your water is bacteria free. If you're on well or lake water if you will need a UV system to make sure your water is bacteria free. A UV or Ultraviolet Disinfection system kills bacteria in water using an Ultraviolet light. These systems can range from small "Point of Use" systems like this Viqua Drinking Water System
https://waterestore.ca/products/viqua...
for a single faucet at your kitchen sink, to a whole house system, which are the most common, all the way up to huge municipal UV water systems. The most common use of UV systems for a home, cottage or cabin is what's known as a "point of entry system" where it is installed so it can treat all of the water including sinks, showers and even the toilet water as water enters the building. It is typically installed in a utility room or basement. Although all UV systems require pre filtration to make sure that your water has virtually no color and not have any other traits that would keep the UV light from shining through the water to kill the bacteria. This HUM Safe Water 10 UV system
https://waterestore.ca/products/hum-s...
incorporates some prefiltration. UV systems consist of a controller to convert the power and control the lamp, a quartz sleeve to separate the lamp from the water and a stainless steel reaction chamber where it all happens. They must be sized correctly to make sure that the water does not flow through more quickly than the UV can disinfect the water for your family. Click here for your next video on UV Disinfection and I'll see you there!
 • Ultraviolet or UV...  
Any questions or comments about this video or water softeners in general? Please enter them below, I read them all and would love to answer yours. LOVE GARY THE WATER GUY AND WANT TO LEARN MORE ABOUT WATER FILTRATION FOR YOUR FAMILY? HERE ARE SOME NEXT STEPS! Sign up to keep in touch with Gary!
https://mailchi.mp/waterestore.com/su...
2) LET'S CONNECT!
https://www.facebook.com/WaterEstore/
https://twitter.com/WaterEstore
https://www.linkedin.com/company/the-...
https://www.instagram.com/Water_Estore/
https://www.instagram.com/WaterStoreM...
3) CONTACT! info@WaterEstore.com or info@WaterStoreMidland.com 4) SHOP! Midland
https://www.WaterStoreMidland.com
Canada
https://www.WaterEstore.ca
USA
https://www.WaterEstore.com
Please share this video
 • What is a UV SYSTEM?