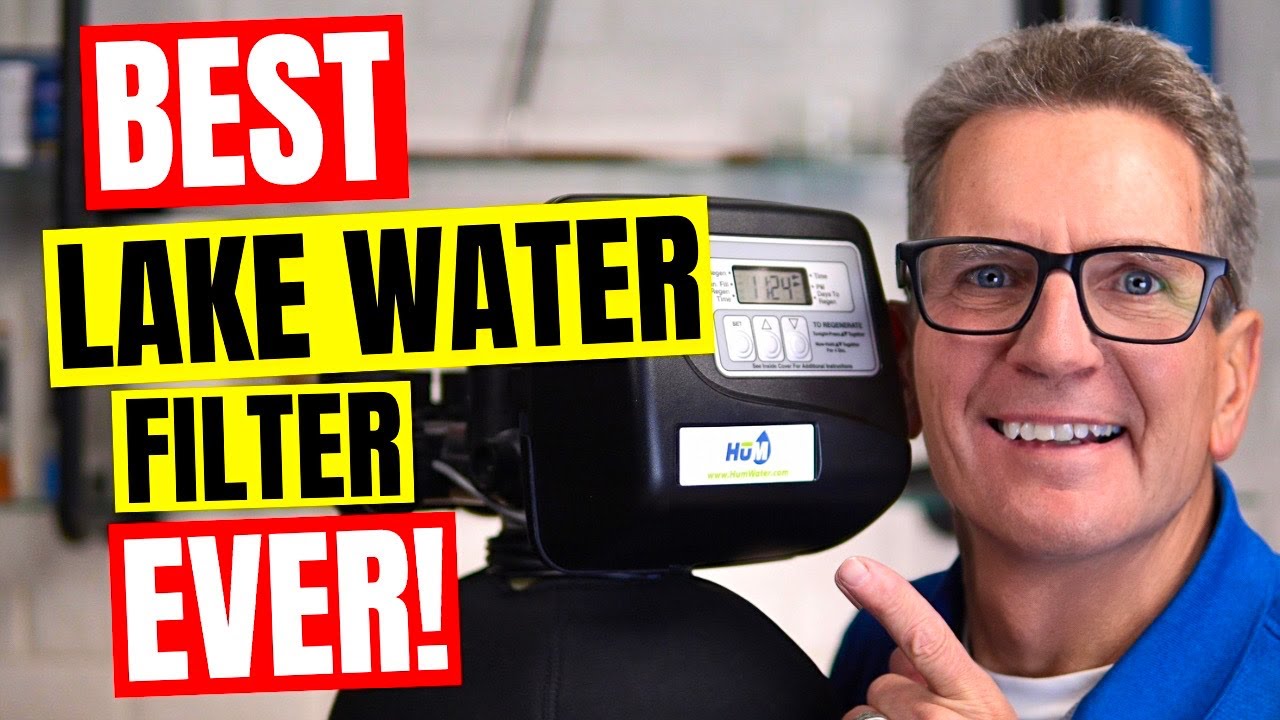 Hey there, fellow water enthusiasts! Are you tired of dealing with those pesky clogged filters at your cottage or cabin? We feel your frustration, and that's why we're here to share an incredible solution with you. Get ready to discover the secret filter that will keep your water filtration system running smoothly and ensure crystal-clear water for you and your family. Are you excited? Let's dive right in!
Dealing with Debris: The Struggle Is Real!
When you're drawing water from lakes, rivers, or any surface water source, it's common to encounter an abundance of debris. This poses a challenge for your water filtration system, as fine filters tend to clog up quickly. But fear not! We have the perfect answer: the Hume self-cleaning automatic backwashing sediment filter.
How It Works: Simple and Effective
Let's unravel the magic behind this innovative filter. As water enters through the top valve, it flows through a media-filled chamber, where it captures all those unwanted debris particles. The filtered water continues its journey, leaving the sediment behind. But here's the best part—the filter has an automatic backwashing feature that kicks in every four to five days. It takes care of cleaning itself, ensuring uninterrupted water flow. It's like having your own personal cleaning crew for your filtration system!
Installation Made Easy: No Sweat!
Now, let's talk about installation. Don't worry—it's a breeze! Simply cut the pipe after your pressure tank and connect the water line to the filter. Then, let it seamlessly continue its path to the rest of your filtration system. Oh, and don't forget the drain connection. Choose a suitable spot within your plumbing setup or, if freezing is not a concern, let it flow outside. Need more guidance? Check out our helpful installation playlist for step-by-step instructions.
Winterization: No Problem!
If you're using the filter in a seasonal cottage or cabin, you might be wondering about winterization. Well, worry no more! Our filter can be winterized with ease. Follow the same steps as you would for winterizing a water softener. We've got a dedicated YouTube video that provides all the details you need. Enjoy a worry-free winter season!
Pro Tips for Solder-Free Installation
Here's a bonus tip for those looking to take their installation skills to the next level—opt for solder-free installation! Say goodbye to the hassle of soldering. Our informative YouTube video walks you through the process, making installation a breeze. Embrace the convenience and ease of installation without any soldering. Your future self will thank you!
Maintenance and Longevity: A Winning Combination
Now that your filter is installed, let's talk about maintenance and longevity. One of the best aspects of the Hume self-cleaning automatic backwashing sediment filter is that there are no filters to change or chemicals to add. It's a set-it-and-forget-it solution that requires minimal maintenance. Additionally, this filter is built to last, ensuring years of reliable performance for your water filtration needs. Say goodbye to constant filter replacements and hello to long-term peace of mind!
Unleash the Power of Crystal-Clear Water
With the Hume self-cleaning automatic backwashing sediment filter, you can bid farewell to clogged filters and say hello to crystal-clear water. Experience the joy of hassle-free water filtration at your cottage or cabin. Don't let debris and sediment stand in the way of your water enjoyment. Embrace the secret filter that no one seems to know about, and make your water filtration system work effortlessly for you and your family.
Ready to upgrade your water filtration game? Visit our website, waterestore.com (for US customers) or waterestor.ca (for Canadian customers), to explore our range of Hume self-cleaning automatic backwashing sediment filters. We offer free shipping and discount pricing, so you can start enjoying clean, debris-free water in no time.
Remember, your cottage or cabin deserves the best water quality, and with the secret filter on your side, you'll be one step closer to water perfection. Cheers to hassle-free filtration and unforgettable water experiences!