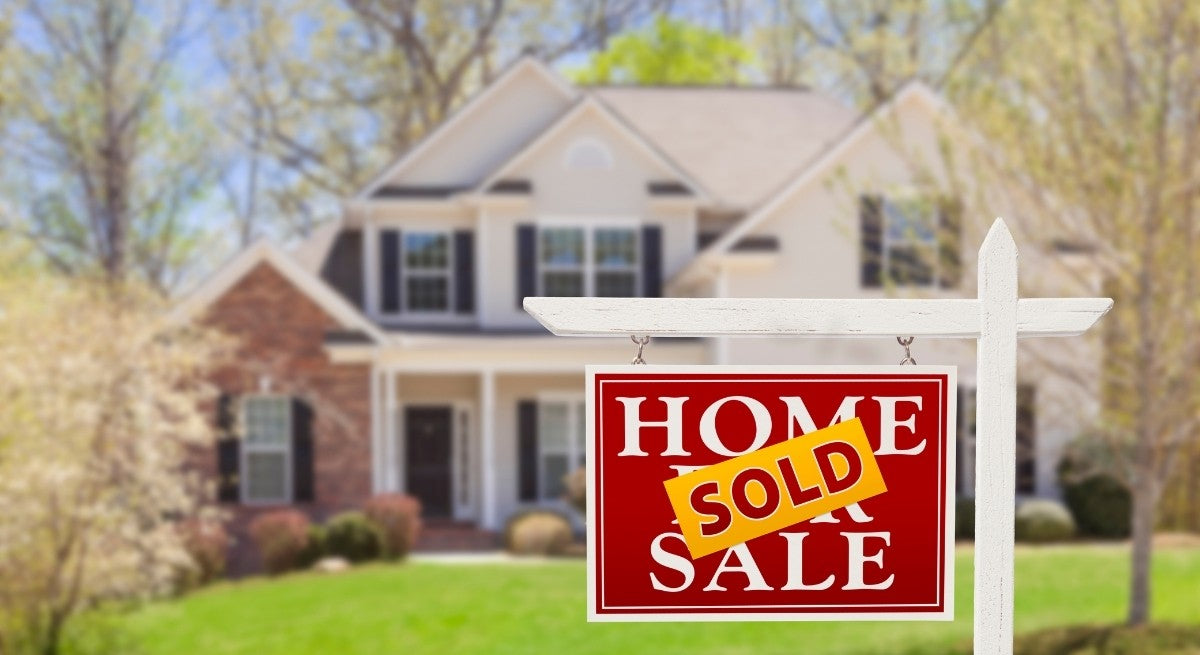 When the experts talk about tips for selling your home, they often refer to the concept of renovating the kitchen, decluttering, staging, and other tips that help improve the overall curb appeal and resale value of your home. But one of the easiest ways to provide a powerful boost to the salability of your home or cottage is by installing an efficient and low-maintenance water treatment system.
After all, everyone LOVES clean, fresh water. But homeowners don't always want to have to deal with the installation project themselves, no matter how easy it might be.
In fact, Forbes listed a water filtration system as one of the Top 10 Upgrades Under $1,000 That Increase Home Values.
This is especially the case if you live in a home that has an ongoing water quality issue, such as well water or hard municipal water.
Although these units are often tucked away, out of sight, installing a whole-home water treatment system can be a game changer when it comes to selling your home or cottage.
Water filters, purifiers, and softeners help improve the overall quality of the water in the home, making it cleaner, fresher, and better tasting. Home buyers are attracted to the ready availability of clean water without having to bother with clunky, refillable filter pitchers or purchasing bottled drinking water.
However, part of the key to making sure that the water filtration system adds to your home's value is to make sure that the model (or models) you choose are as low maintenance as possible.  An overly complicated system that requires extensive knowledge of plumbing or water science to maintain, could become a detractor to the potential homebuyer who doesn't want to deal with those headaches.
Luckily, most of today's water treatment systems are super-efficient, low-maintenance, and are often chemical-free.
Which Water Treatment Systems Are Best for Resale Value
This will depend on where you live and the source of your water. Your first priority should be to deal with an outstanding water quality issue, such as discoloured water, foul-smelling water, bad tasting water, or hard water.
You may also want to consider the type of person who will be likely to buy your home or cottage. If the house is intended for a family, water safety, such as removing harmful bacteria, can also be a major selling point.
Here are the Top 4 types of water treatment systems that are more likely to boost the resale value of your home.
Water Softeners
If your home has hard water, you probably need a water softener. And you're not alone! It is estimated that around 85% of residential homes in Canada and the US have hard water.
Hard water is caused by calcium and magnesium in the water. This will lead to scaly, white deposits in basins or on fixtures in your bath or kitchen. It can cause water spots and hard-water film on glassware, dishes, and glass shower doors.
Not only will a water softener be a selling point that you can add to your feature sheet, it will eliminate these hard water spots so that your home shines during any potential buyer's inspection.
Whole-Home Water Filtration
You need whole house water filter for your home or cottage if the water is consistently filled with direct, chemicals, or other particulates – even if you can't see them.
A whole-home (or whole-house) system doesn't just filter the water at a specific tap, but cleans the water at the source so that the entire house can receive fresh, clean, particulate free water. This is important if you have dirty water everywhere, including the shower and the bathroom sinks.
Some of these filtration systems, such as the HUM Water Care Whole House Filtration System, are super-easy to install, have a large capacity to provide plenty of drinking water, and require minimal maintenance. A win-win from a resale standpoint!
Reverse Osmosis Drinking Water Systems
Reverse Osmosis filtration is the easiest and most inexpensive way to significantly reduce unwanted mineral and chemical content from your family's drinking water. This process changes the properties of your water so significantly that it makes your water super pure and taste great.
Reverse Osmosis water treatment systems are commonly location based (or in-line), installing underneath your kitchen sink to provide quick and easy access to pure, clean water. However, there are also whole-home version that can provide this purification process for the entire home or cottage. Keep in mind, though, that these whole-home reverse osmosis units are a significant investment and may not provide enough of a boost to your resale value when compared to the cost.
For the best bang for your buck, we most often recommend sticking with a single reverse osmosis unit, where you need it most.
You can still list the fact that your home includes a reverse osmosis drinking water purification system for about 1/10th of the cost of a commercial or whole-home unit.
Ultraviolet Water Treatment Systems
An ultraviolet water treatment system is a major selling point, especially if the home is located anywhere that water quality and bacterial contamination could be a problem.
These systems are a great addition to any home that is on well water, or a cottage that draws its water from lakes or rivers.
But even if your home is on city water, if you've ever received a "boil water advisory" after a heavy rain, then an UV Water Treatment System is worth the investment.
UV water treatment systems rely on Ultraviolet light to kill bacteria and purify your water; therefore they do not add any chemicals to your water or change any of the water's properties. If there are bacteria present in your drinking water, it will kill them. If there aren't any bacteria, the water simply flows past the UV light.
Plus, these are easy to install and require minimal (but regular) maintenance.
Making an Investment in Your Water
Whether you are thinking about selling your home this year, or just want to figure out the best ways to maximize your home's resale value when you do sell it years down the road, now is the perfect time to think about investing in your home's water quality.
You may not want to install all four. After all, simplicity of maintenance is also a factor. But having one or two of these systems in your home is a feature you can quickly add to your home's sell sheet that are sure to attract potential buyers.
Plus, you'll also get to enjoy fresh, clean, crystal clear water between when the project is complete and the sale of your home closes.
Need help figuring out which system you need for your home before you put it on the market? Contact Us, we can help!