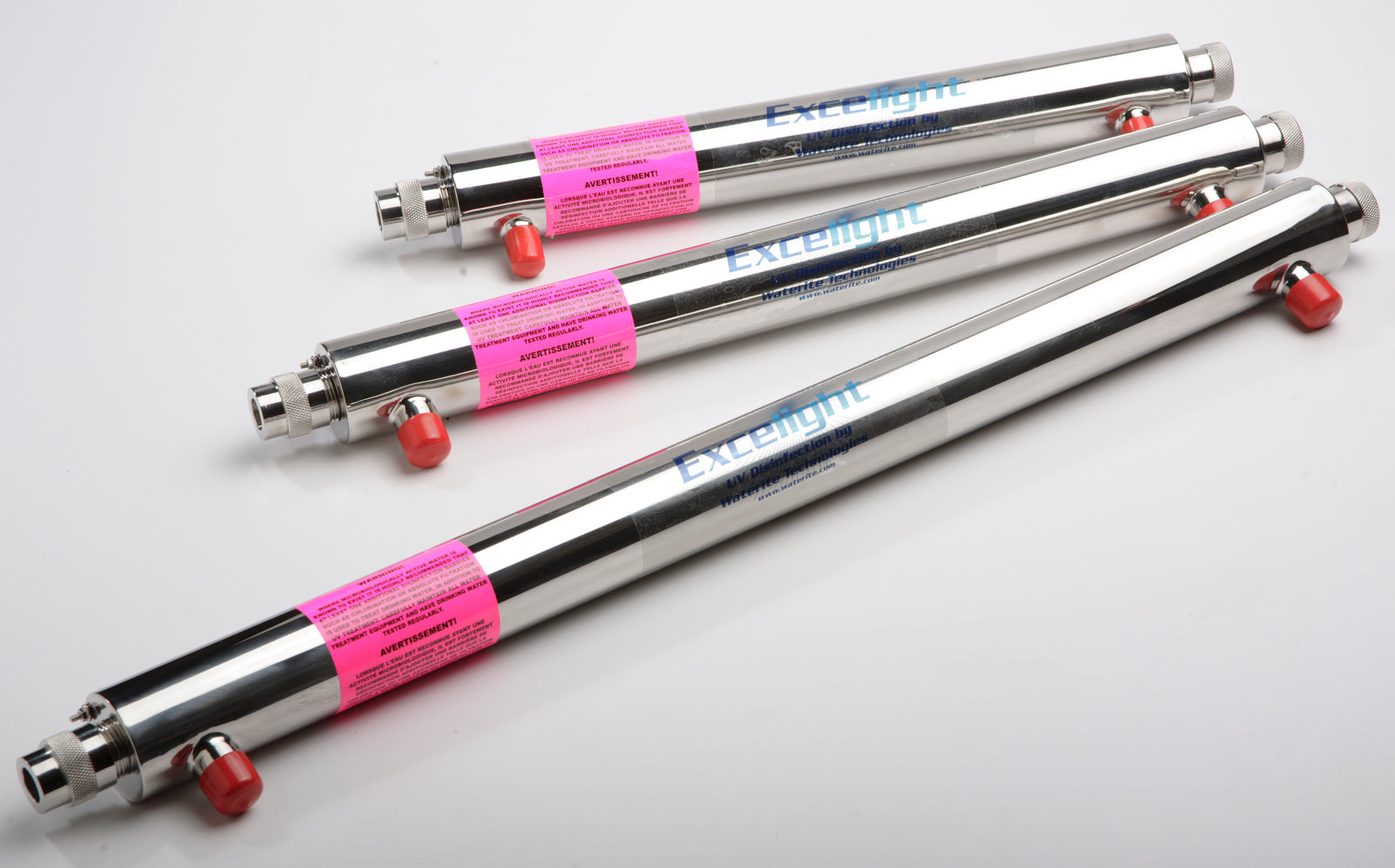 Ever wonder Which Replacement Lamp you Need for your Excelight Ultraviolet System? I'll show you how to figure it out right now! Hi I'm Gary the Water Guy and I own Water Estore and Water Store Midland. If this is your first visit to my Channel, welcome, and if you'd like to learn more about water treatment for your family just click the subscribe button at the bottom right of your screen and you'll be notified when I upload new videos to this channel. Also, be sure to watch this video to the end because I have a link to my Ultraviolet Disinfection Systems video playlist which you'll definitely want to check out to learn more about how they work, how to maintain and how to install! Excelight UV systems do not come labelled with a model number and sometimes you can't even tell they are actually an Excelight system until you look at the controller. The installer is supposed to add the Excelight brand sticker when the UV is installed but often that doesn't happen so when it comes time to replace the lamp and sleeve it is difficult to know which one you need. I should mention too that Purifiner UV systems also use the same UV lamps, sleeve and controller as the Excelight units so you can use this same info to find replacement for those systems too. The Chart below shows the length of the lamp, sleeve and Stainless Steel housing so you can measure yours to determine the right one for your system:
Product Code       Lamp           Sleeve      Product Code
EL411L                 17 ¾"             21"            EL411Q
EL720L                 25 3/8"        26  3/16"      EL720Q
EL1129L               33 ¼"          35 1/16"       EL1129Q
Measure yours and you can go to our website   and order your replacement with confidence today! We also have them available at our store. All measurements are approximate.