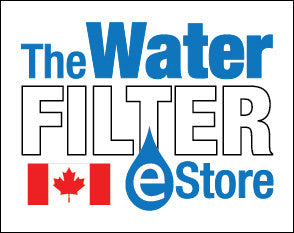 Welcome to the most user friendly, online Water Filter Store on the internet! We offer FREE Shipping across Canada. I'm Gary the Water Guy and I own The Water Filter eStore and The Water Store which are both based in Midland, Ontario, Canada, owned and operated by myself and my team of water treatment professionals.
The Water Filter eStore is the sister store to The Water Store Midland, which I've owned since 2003. This estore was created to satisfy the many requests by people like you who've viewed my Gary the Water Guys' youtube videos on water treatment and wanted to know how to get the products discussed. We help folks who are looking for great quality, name brand, water filtration systems, accessories and replacement parts. We pride ourselves on providing great "how to" information for "do it yourselfers" primarily through videos, blog posts, manuals and other great content.
We are serviced by several warehouses across Canada to get the right product to you as soon as possible. We have the most popular items listed here but our warehouses have thousands of more products available so if you're looking for an item that we don't currently have in our catalogue, please email us at info@TheWaterFilterEstore.com and we'll get it for you!
We offer FREE* water testing for our equipment customers to make sure you are investing in the right equipment and that it is setup correctly. Our product pages feature videos, brochures and manuals to help you get the information you need to get the job done.