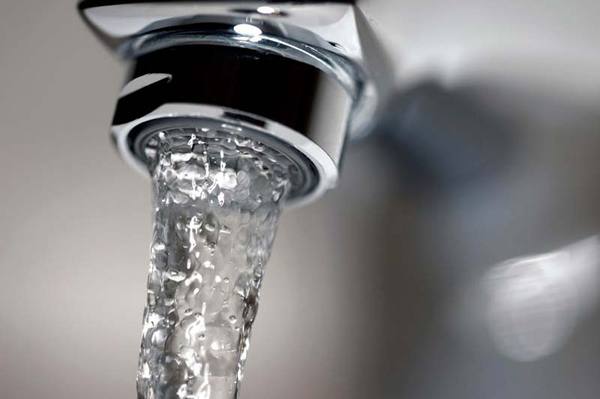 Most municipalities have used chlorine for the disinfection of their city drinking water for a very long time. Recently there's been more municipalities switching to chloramine as a residual disinfectant.
Chloramine stays in the water longer than chlorine which makes it more difficult for the home owner to remove from their families water. Knowing whether your city is using chlorine or chloramine will help you choose what you need to remove this disinfectant from your families water.
This list of some Canadian cities will give you some idea as to whether your municipality uses chlorine or chloramines for disinfection.  You can also call your municipality to find out if they use chlorine or chloramines.  This blog post talks about what you need to get rid of chlorine and chloramines from your drinking water.  Check out our Water Saver 75 Reverse Osmosis Drinking Water System and our Centaur Carbon Whole House filter for Chloramine filtration for your family.
Abbotsford, BC                                  Chloramine
Airdrie, AB                                         Chlorine
Ajax, On                                             Chlorine
Aurora, On                                         Chloramine
Barrie, On                                           Chlorine
Bellville, On                                        Chlorine
Blainville, QC                                     Chlorine
Brampton, ON                                    Chlorine
Brantford, On                                     Chloramine
Brossard, QC                                     Chlorine
Burlington, ON                                   Chlorine
Burnaby, BC                                       Chlorine
Caledon, ON                                      Chlorine
Calgary, AB                                        Chlorine
Cambridge, ON                                  Chloramine
Cape Breton, NS                                Chlorine
Chatham-Kent, ON                            Chlorine
Chilliwack, BC                                   Chlorine
Clarington, ON                                   Chlorine
Coquitlam, BC                                   Chlorine
Delta, BC                                           Chlorine
Drummondville, QC                           Chlorine
Edmonton, AB                                    Chloramine
Fredericton, NB                                  Chlorine
Gatineau, QC                                     Chlorine
Granby, QC                                        Chlorine
Grand Prairie, AB                               Chlorine
Guelph, ON                                        Chlorine
Halifax, NS                                        Chlorine
Halton Hills, ON                                Chlorine
Hamilton, ON                                    Chlorine
Kamploops, BC                                 Chlorine         
Kawartha Lakes, ON                         Chlorine
Kelowna, BC                                     Chlorine
Kingston, ON                                     Chlorine
Kitchener, ON                                    Chloramine
Langley, BC                                       Chlorine
Laval, QC                                           Chlorine
Lethbridge, AB                                   Chloramine
Levis, QC                                           Chlorine
London, ON                                        Chlorine
Longeueuil, QC                                  Chlorine
Maple Ridge, BC                                Chlorine
Markham, ON                                     Chloramine
Medicine Hat, AB                               Chlorine
Milton, ON                                          Chlorine
Mirabel, QC                                        Chlorine
Mississauga, ON                                Chloramine
Moncton, NB                                      Chlorine
Montreal, QC                                      Chlorine
Nanaimo, BC                                      Chlorine
New Westminster, BC                        Chlorine
Newmarket, ON                                 Chloramine
Niagara Falls, ON                              Chlorine
Norfolk County, ON                           Chlorine
North Bay, ON                                   Chlorine
North Vancouver, BC                         Chlorine
Oakville, ON                                      Chlorine
Oshawa, ON                                      Chlorine
Ottawa, ON                                        Chloramine
Peterborough, ON                              Chlorine
Pickering, ON                                     Chlorine
Port Coquitlam, BC                            Chlorine
Prince George, BC                             Chlorine
Quebec City, QC                                Chlorine
Red Deer, AB                                     Chloramine
Regina, SK                                         Chlorine
Repentigny, QC                                  Chlorine
Richmond, BC                                    Chlorine
Richmond Hill, ON                             Chloramine
Saanich, BC                                       Chloramine
Saguenay, QC                                    Chlorine
Saint-Hyacinthe, QC                          Chlorine
Saint-jean-sur-Richelieu, QC             Chlorine
Saint-Jerome, QC                              Chlorine
Sarnia, ON                                         Chlorine
Saskatoon, SK                                   Chloramine
Sault Saint Marie, ON                        Chlorine
Sherbrooke, QC                                 Chlorine
St. Albert, AB                                     Chloramine
St. Catharines, ON                             Chlorine
St. John, NB                                       Chlorine
St. John's NL                                      Chloramine
Strathcona, AB                                   Chloramine
Sudbury, ON                                       Chlorine
Surrey, BC                                          Chlorine
Terrebonne, QC                                  Chlorine
Thunder Bay, ON                               Chlorine
Toronto, ON                                       Chloramine
Trois-Riviere, QC                               Chloramine
Vancouver, BC                                   Chlorine
Vaughan, ON                                     Chloramine
Victoria, BC                                       Chloramine
Waterloo, ON                                     Chloramine
Welland, ON                                      Chlorine
Whitby, ON                                        Chlorine
Windsor, ON                                      Chlorine
Winnipeg, MB                                    Chlorine
Wood Buffalo, AB                             Chloramine
The above info supplied with permission from Aquatell https://www.aquatell.ca/blogs/aquatell/chloramine-use-in-canadian-cities