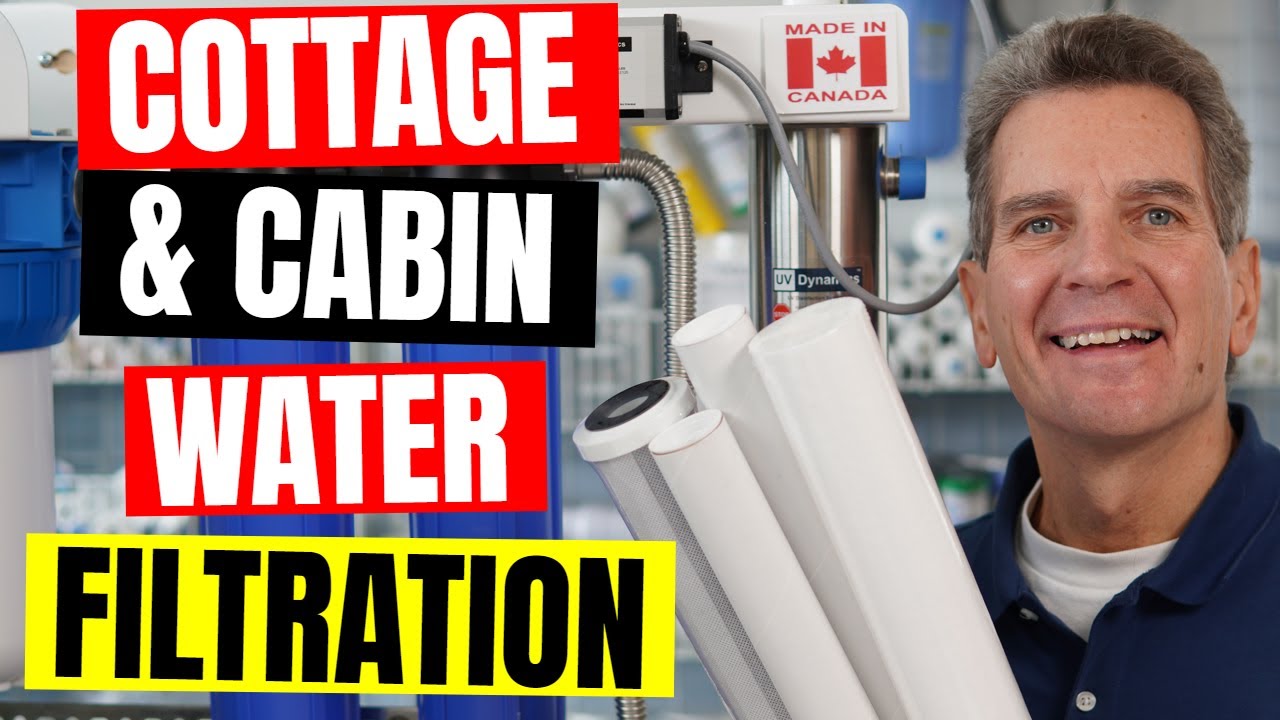 Get a FREE REPORT on the 10 Biggest Mistakes made when purchasing water treatment equipment and how you can avoid them.
For more great information about water treatment, subscribe! 
Follow me:
or email info@thewaterstoremidland.com
Are you tired of carrying water to your rural home, cottage, or cabin? Don't you hate the staining in your toilets, shower, and sinks caused by your brown water? Does the water at your cottage or cabin smell like rotten eggs? How can you make the water at your lakefront home, cottage, or cabin be as safe and clean as city water? AND where can you get the best prices of the year right now on water filtration equipment as well as replacement UV lamps and filters for your family? I'm going to show you, starting right now.

This video is for everyone who's tired of schlepping water and really wants to make the water at their lakefront home, cottage, or cabin just as safe, color and stain-free as at home. For those of you that have an existing water filtration system, I'll touch on maintenance and replacement filter and UV lamps.

How to calculate flow rate video

HUM Safe Water 10

HUM Safe Water 10 Solenoid Kit

Viqua IHS12-D4

Viqua IHS22-E4

Optional Solenoid Kit here

Bundles

Goldline 50 Reverse Osmosis Drinking Water System

HUM Automatic Back Washable Nexand Sediment Filter

All HUM Softeners, Sulphur or Iron, and Tannin Filters

Brown Water can be Iron or Tannins

Tank Jackets

Viqua or UV Dynamics Replacement UV Lamps

We offer FREE Shipping either from our warehouse or directly from our suppliers' warehouses to you.

Click here for your next video on cottage water filtration and I'll see you there!

Check out this Playlist
LOVE GARY THE WATER GUY AND WANT TO LEARN MORE ABOUT WATER FILTRATION FOR YOUR FAMILY? HERE ARE SOME NEXT STEPS!
1) Sign up to keep in touch with Gary!  
2) LET'S CONNECT!
Water eStore Midland Instagram
info@WaterEstore.com or info@WaterStoreMidland.com
4) SHOP!