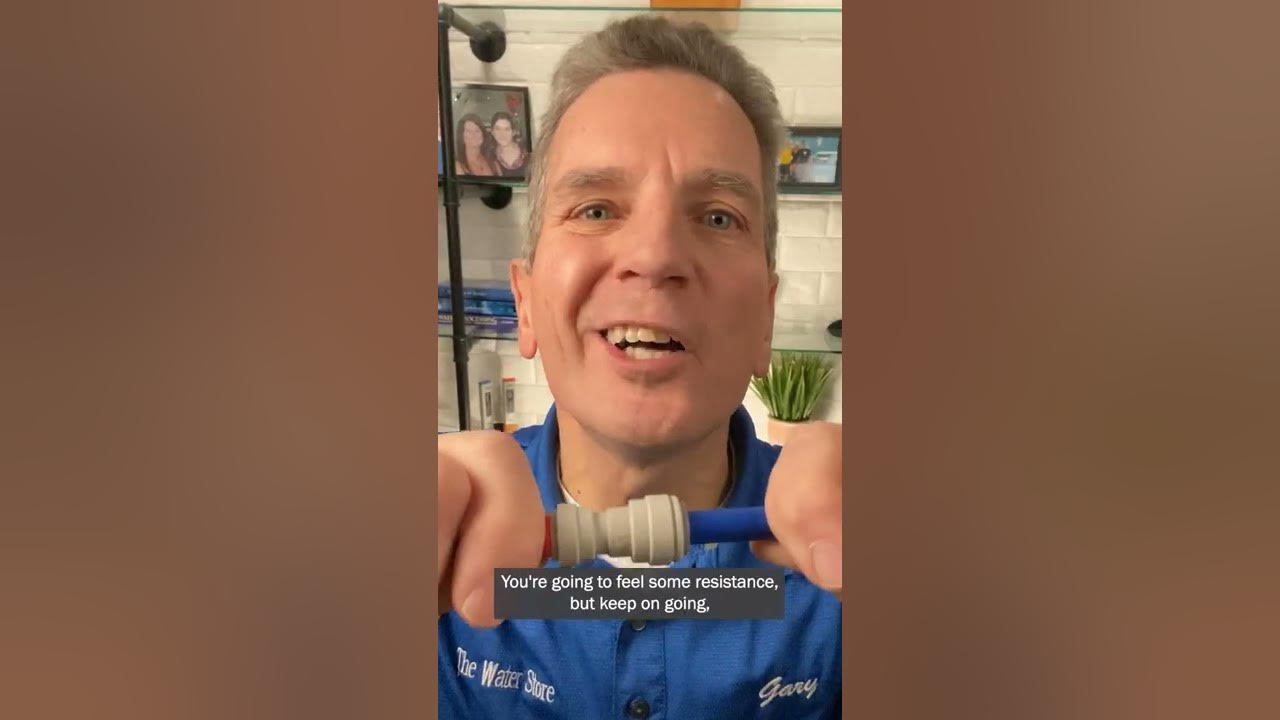 RO systems use these quick connect fittings to join the tubing to the components but how do you disconnect them? Easy! 1) ensure the system is depressurized before removing fitting by shutting off the supply, the tank and opening the faucet. 2) Push in collet squarely against face of fitting. 3) With the collet held in this position, firmly pull the tube out. To connect, easy too! 1) Push the tube in, until you meet some resistance 2) Push the tubing in hard until it slides in another 1/8" or so 3) Pull the tubing to make sure that it's locked in place. These fittings can be reused over and over. Shop John Guest quick connect RO fittings here
https://waterestore.ca/search?type=pr...
To learn more about water filtration for your family, subscribe!
https://www.youtube.com/c/garythewate...
To learn more about Reverse Osmosis Drinking water systems check out this playlist
 • Reverse Osmosis B...  
LOVE GARY THE WATER GUY AND WANT TO LEARN MORE ABOUT WATER FILTRATION FOR YOUR FAMILY? HERE ARE SOME NEXT STEPS! 1) Sign up to keep in touch with Gary!
https://mailchi.mp/waterestore.com/su...
2) LET'S CONNECT!
https://www.facebook.com/WaterEstore/
https://twitter.com/WaterEstore
https://www.linkedin.com/company/the-...
https://www.instagram.com/Water_Estore/
https://www.instagram.com/WaterStoreM...
3) CONTACT! info@WaterEstore.com or info@WaterStoreMidland.com 4) SHOP! Midland
https://www.WaterStoreMidland.com
Canada
https://www.WaterEstore.ca
USA
https://www.WaterEstore.com
Please share this video
 • HOW to DISCONNECT...