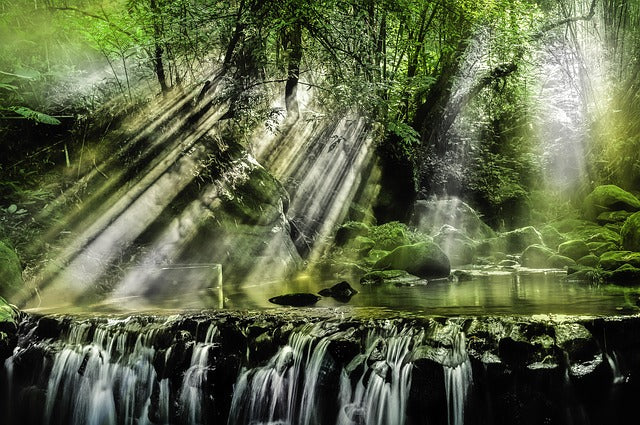 World Water Day 2018
Turn on the tap, flush the toilet, water the garden. Water is something that many of us take for granted. The truth is, there are currently 844 million people across the globe who don't have access to clean, safe water. That works out to approximately 1 in 9 people. If that wasn't bad enough, 1.9 billion people live in areas where water is already scarce. Thankfully, there are organizations who are committed to making positive changes in the desperate water situation.
On March 22, 2018, the world celebrates the 25th anniversary of World Water Day.  The first World Water Day, designated by the United Nations, was commemorated in 1993. World Water Day was implemented with the plan to ensure that everyone has access to clean, safe water by 2030. The intention is to inspire people around the world to learn more about water-related issues and to take action to make a difference. This year's theme is "Nature for Water", to encourage people to explore how nature can be used to overcome the water challenges of the 21st century. This could be in the form of nature-based solutions to reduce floods, droughts and water pollution and protect ecosystems. Restoring wetlands, implementing constructed wetlands, green roofs, green infrastructure, planting new forests, reconnecting rivers to floodplains, are some examples. Each of these uses natural processes to rebalance the water cycle and improve human health and livelihoods.
 Water is a necessity in our daily lives. We use it to hydrate our body, cook our food and wash our clothes. Although the world consists of 70% water, the fact is that only 3% of that is safe to use and most of that 3% is frozen and tucked away under glaciers. The impact of having unsafe water readily available can be devastating, making us vulnerable to illness and health issues, which in turn contributes to one's livelihood and education. The global water crisis is one that calls for action. Many countries such as Switzerland, Norway and Sweden have already begun creating water treatment solutions and are known currently for having the cleanest drinking water.
If we all get behind the clean water initiative, we can make this world a better place, together. Find out how you can do your part by checking out the World Water Day website.
Home of Gary the Water Guy!  Gary has been with the Water Stores Group since January 2003 and is experienced in all aspects of water treatment.  Gary has earned the Certified Water Specialist (CWS-I) and Certified Installer (CI) designations from the Water Quality Association.  For more information visit our Water E Store Website.  Don't forget to subscribe to our YouTube channel!