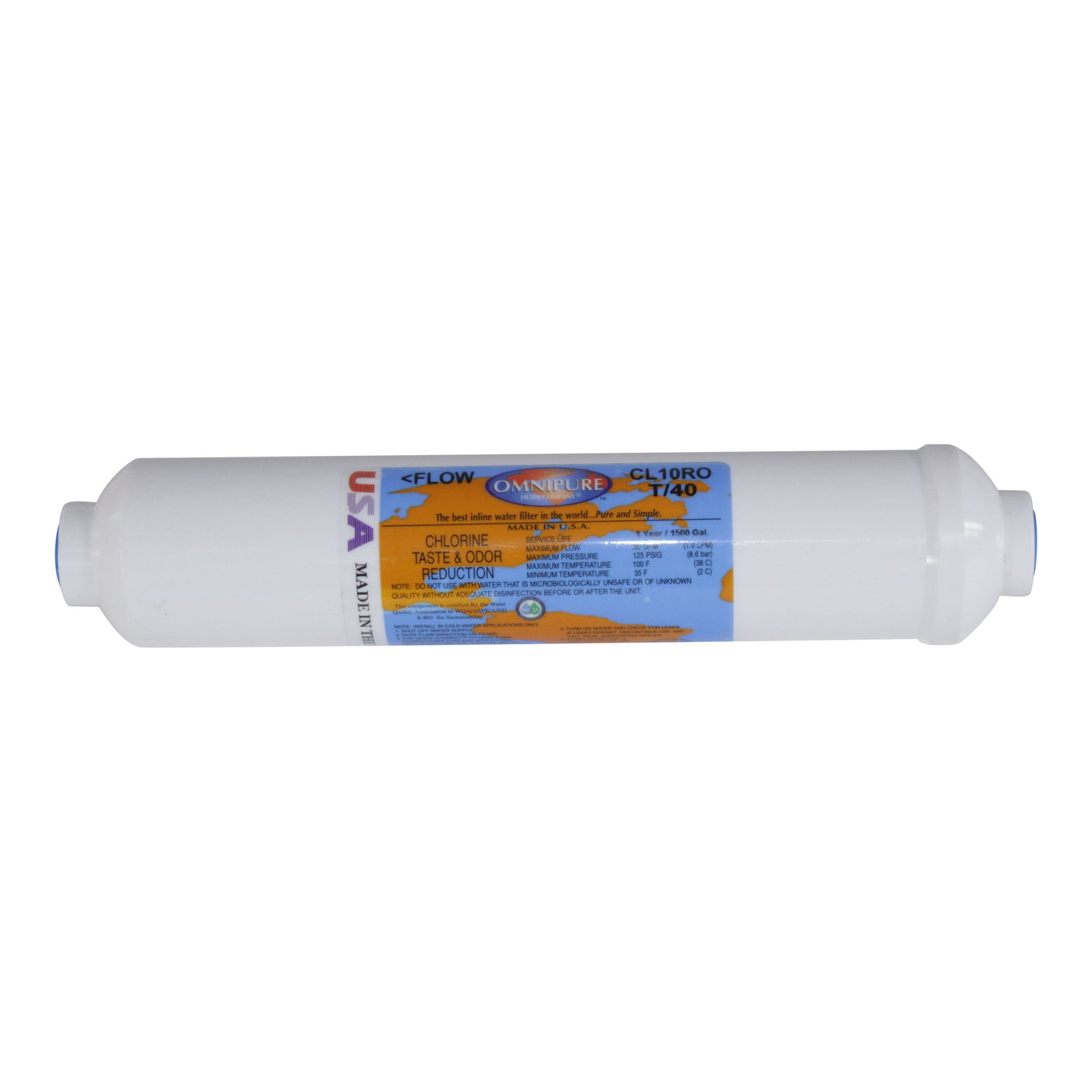 In line filters are used for a variety of applications, always in a low flow situation typically servicing a Reverse Osmosis Drinking Water System, ice maker or single dedicated drinking water faucet. They are most often a carbon or calcite filter used to "post" or "after treat" your water to remove any tastes or odors just before consumption.
Most of these filters have a flow direction arrow that indicates which is the inlet or outlet but if your filter doesn't have an arrow on it you just assume the thicker end is the inlet while the thinner end is the outlet.
For filters with quick connect fittings, the tube is simply pushed in by hand; the unique collet locking system then holds the tube firmly in place without deforming it or restricting flow.
Prepare by cutting the tube end square. It is essential that the outside diameter be free of score marks and that burrs and sharp edges be removed before inserting into the fitting. The fitting grips before it seals. Ensure tube is pushed in to the tube stop.
The collet (gripper) has stainless steel teeth which hold the tube firmly in position while the O-ring provides a permanent leak proof seal.
For filters with threaded fittings, install Teflon taped fittings and tighten firmly. Do not over tighten as you could actually shutoff the flow or snap off the fitting.
Pull on the tube to check that it is secure. It is good practice to test the system before use.
You will need to flush the fines from the new filter for at least 10 minutes before drinking the water.
For more great information about water treatment, subscribe!