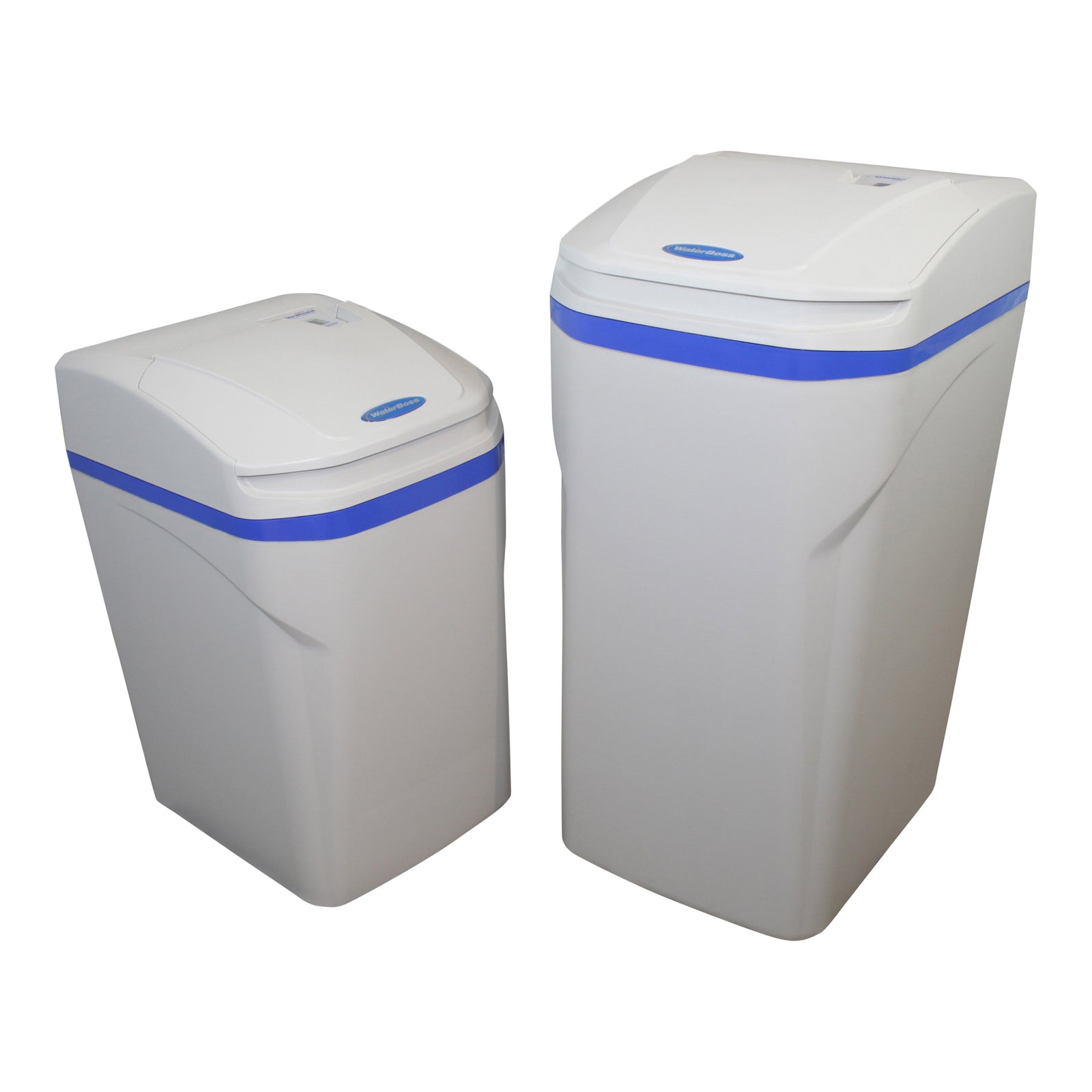 This water softener features a two-button controller with an LCD display. The controller can be used to view it's status, perform regenerations, and change settings.
The controller must be set up correctly for the water softener to perform properly. Note: Ensure that the bottom of the controller is firmly locked onto the four tabs on the top of the drive end cap assembly.
1) Determine the controller setting number, or compensated hardness by adding your hardness to your iron content in ppm multiplied by 3.
2) Press and hold the P button for about 5 seconds until 25 displays and the Hd indicator is blinking.
3) Press the R button until the display matches your compensated hardness setting number. Once you pass 70 (Water Boss model Pro180) or 100 (Water Boss model ProPlus380), the display will reset to 03. Note: If potassium chloride is used in place of salt, increase your hardness setting by 12% (multiply by 1.12).
4) Press P to save the hardness setting number.
5) To recheck the hardness setting number, press and hold the P button for about 5 seconds until the setting number displays. Press the P button again to return to Normal Operation.